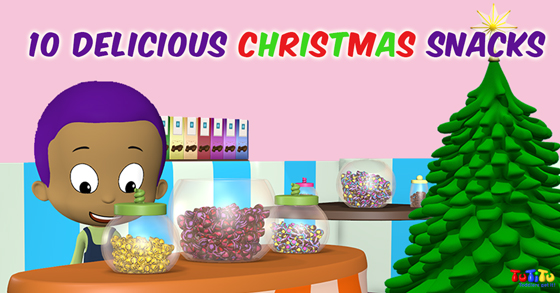 Nothing gets us in the holiday spirit like cooking and baking, and better yet, making delicious food with a cheery Christmas theme! Do you have your own traditional holiday snacks in your family? Your favorite cookies, the best cake ever? Well, if you'd like to try out something new, or just need some yummy xmas inspiration, look no further – we've got ten amazing Christmas snack recipes for you to check out. Bon appetite!
#1 Gingerbread Men
Let's start with the classics – everyone loves a good gingerbread man. My Recipes has the last gingerbread man recipe you'll ever need. Easy to make, fun to work on together with the little ones, delicious.
#2 Holiday Reindeer Cinnamon Roll
This one is a variety on all sorts of classics, and is definitely worth giving a go. There's a lot here for kids to do to take part and the result is just too adorable! Fun for the whole family. Get the recipe over at Parenting.com.
#3 Christmas Pretzel Treats
This one we love because of that powerful sweet and savory combo. It's a slightly more sophisticated taste, but one that children adore anyway. Sweets & Treats have a great recipe for it.
#4 Snowman Cheese Sticks
Take a quick break from sweets for something a tad more healthy (just a tad, promise!) and try Do It And How's snowman cheese sticks recipe. It's super adorbs and it takes literally five minutes to make.
#5 Christmas Tree Vegetable Platter
Just one more healthy option, this time courtesy of Betty Crocker. You've got your broccoli, tomatoes, pretzels, cauliflower… and with such a lovely display, your kids might even eat them!
#6 Santa Strawberries
And for dessert, here's a quick make that's really fun and totally in the holiday spirit – Leanne Bakes' Santa strawbs. Don't they look cute? Almost too cute to eat. Well, just almost.
#7 Christmas North Pole Pancakes
Another imaginative breakfast option comes to us from Kitchen Fun With My 3 Sons. Since everyone loves pancakes, and everyone loves Christmas decorations, inevitably, everyone's going to love these lovely things.
#8 Snowmen Cake Pops
These sweet little things are fun to make, fun to play with, and fun to eat. 52 Kitchen Adventures will make your holiday shine just a bit brighter for some lovely cake pops.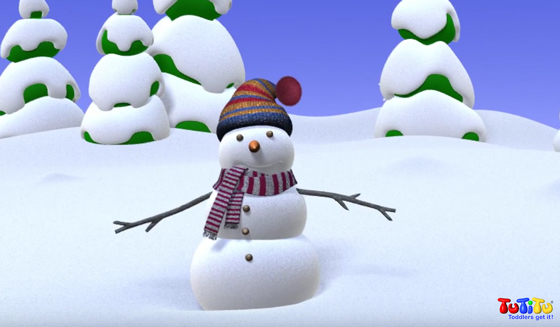 #9 Peanut Butter Reindeer Cookies
Peanut butter and chocolate is one of our favorite combinations ever. Add to that some pretzels and you've got a real party going. If you agree, you should check out Mom It Forward's recipe for reindeer cookies. They're really fun to make together with the children, and come out just super!
#10 Yummy Chocolate Log
We'll wrap things up (ha!) with just one more classic for the road. The log cake is such an essential part of Christmas that we saved it till the very end. Get a great recipe for it from BBC Good Food. You'll thank us later.
Which is your favorite Xmas snack?
Send us recipes via our Facebook page and you might get featured!