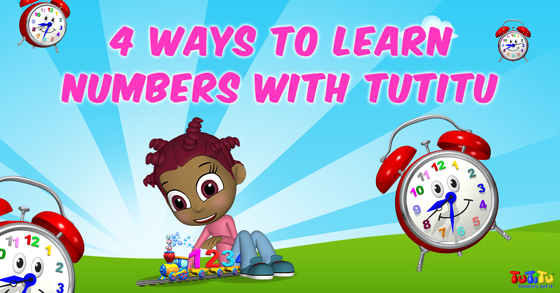 Is your kid at the age when they're starting to understand numbers and counting? If so, take note and cherish, because it's a very interesting process to watch, as your little one's world slowly expands and realizes the meaning of quantity and order.
At first they will just repeat what they've heard – "one, two, three… one, two, three…" but soon enough they will actually begin to understand what those words signify. Then you will see how eager they are to count EVERYTHING! Well, who wouldn't be?
If you want to encourage your daughter or son with their counting, there are many ways to do this. The best and most natural one would be simply to incorporate it into daily life in the world around you. Count the stairs you are climbing together, count the steps from the kitchen to the couch (making it physical can really help.)
But if you'd like to be more creative, you can use TuTiTu to help you count! Your child's favorite character and songs can really come in handy in learning numbers…
#1 Count the pieces
Did you know TuTiTu's website has amazing games? You have puzzles, online painting, card games – all with TuTiTu's beloved images. Pay specific attention to the building game. Here you can be TuTiTu himself: you get to put together each toy buy building it from separate pieces. Why not count them together first? How many pieces does it take to build a phone??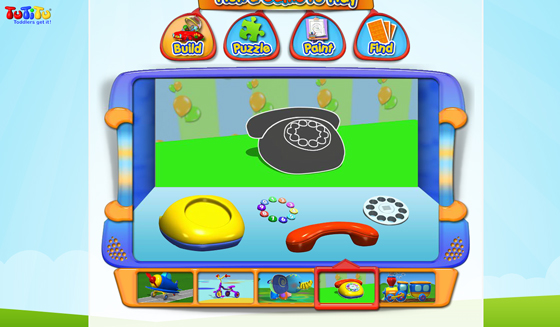 #2 All aboard the numbers train
Well this one goes without saying… We've got a special video just for you: it's all the fun of a train plus learning to count! Sing along together, or even put it on mute so your child has to do the counting him- or herself!
#3 Rock around the clock
Another great video is this wonderful clock song. Here numbers are counted but also being put to use, and your child learns to tell time. You can watch the video together and explain to your kid what it means to tell time. Then take the next step and incorporate what you've learnt into daily life – once in a while look together at the clock and sing: "4 o'clock… What's the time, Mr. Clock?!"
#4 Color by numbers
Another fun thing you can find in TuTiTu's website is a lovely creative space. Here you can find free printables of coloring pages with all your favorite TuTiTu toys and moments. They are very simple and large, perfect for toddlers. If you want to use it to learn numbers, you can make it into a classic paint-by-numbers games. Number the different pieces in the drawing and then tell you child – paint everything that's number 1 in purple! Everything that's number 2 in red! And so on. Educational and creative – how fun!
How do you teach your child numbers? Got any cool tips?
Tell us in the comments and SHARE the article with your friends!