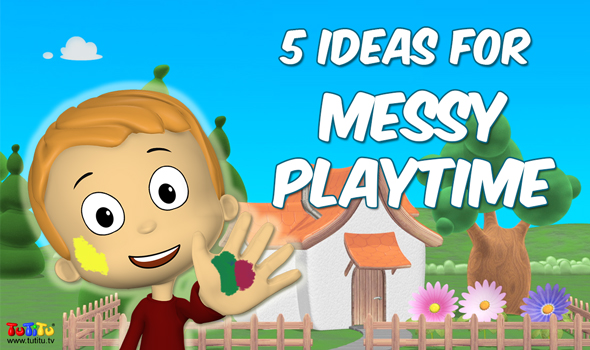 Everyone loves messy play. It's a brilliant opportunity to have some carefree fun and experiment with arts and crafts and more importantly, to try a new type of self-expression which is not necessarily possible in day-to-day indoor activities. The combination of sunny weather and summer vacation makes this a great time to enjoy some messy play, so we've gathered for you a whole bunch of activity ideas and tips. Mess around, enjoy yourselves, and let us know how it turned out!
Some important things to remember before you start:
Prepare a cleaning kit in advance. Stock up on everything and bring cleaning supplies with you so you don't have to hunt for them with dirty hands. If the children are old enough, involve them in the preparation and in cleaning up after themselves.
Keep it simple. Don't overwhelm the children with too many art supplies or too specific instructions. Creativity needs to roam free! Focus on one messy play activity at a time and make the best of it.
Try to set some boundaries. Designate a specific play area and encourage the kids to stick to it. It's no doubt tricky to navigate between trying to cut loose and wanting to maintain at least a little bit of order, but borders can help. If they are trespassed by mistake, a quiet reminder is enough; but if they are broken intentionally maybe a slightly stricter response is in place.
Have fun!! (This one needs no further explanation.)
Need some messy play inspiration?
Make your own finger paint. MessForLess blog has a great recipe for cornstarch-based finger paint which you can make yourself easily and cheaply. Though not exactly edible, it is completely non-toxic and safe to use.
TuTiTu says: for a multi-sensorial experience play some upbeat, melodic-based, instrumental music in the background and encourage your kid to let their hands follow the music and paint what they hear.
Want a more structured painting experience? Check out our free coloring pages, full of your favorite TuTiTu toys just waiting for you to print and use them!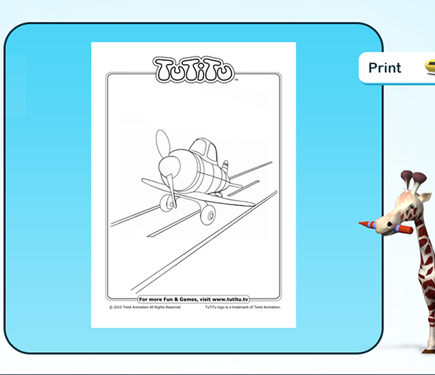 Be open to unusual painting tools. B-Inspired Mama blog has some ideas for a sensory ball and paint activity; Crayon Freckles recommends making foil prints. Think outside the toolbox and use whatever you've got lying around the house and you'll be surprised how cool the result can be!
TuTiTu says: if you have a large display area for the kids' art – say in the basement – hang your unique tools next to the creations so the children can remind themselves of the whole experience and not just enjoy the final product.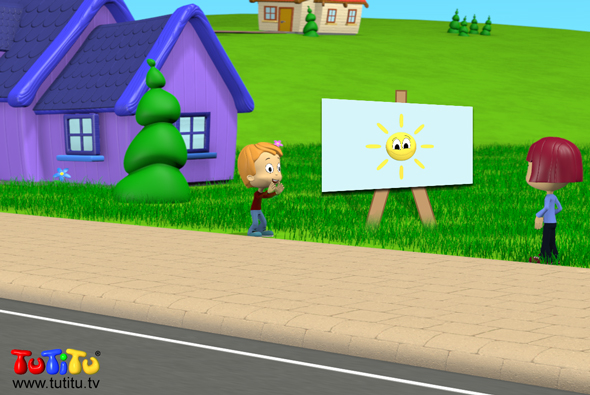 Get your science on. Mom to 2 Posh Lil Divas has a cool idea for a fizzy experiment using vinegar and baking soda, while Science Kids add another idea: the well-known balloon & static electricity experiment. Messy playtime is a wonderful chance for educational entertainment.
TuTiTu says: hardcore scientific explanations are obviously too much for young children, but you could use the opportunity to work on descriptive language and learn some nature and science lingo! It's as good a start as any.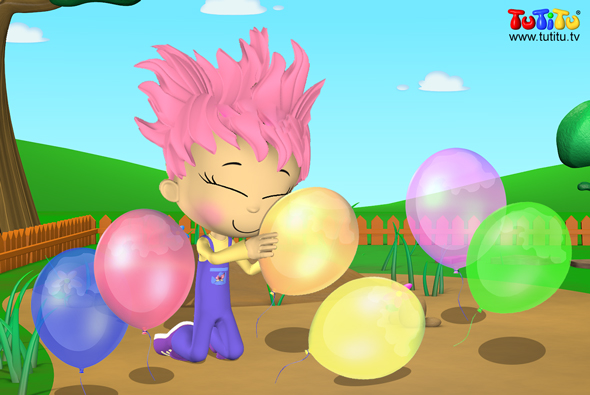 What's your favorite messy playtime activity? Share it in the comments!