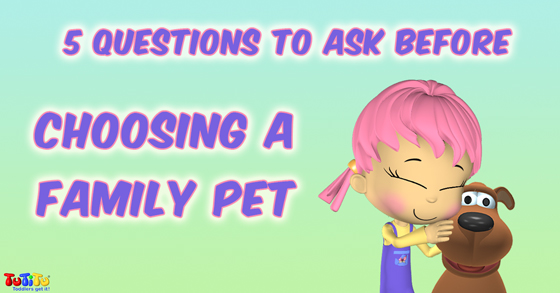 So you want to get your family a new pet. Congrats! That's a great decision. But how do you choose a pet? How can you tell what will be right for your family – maybe you want to adopt a dog, maybe you're more fish people… So many options! The most important piece of advice is THINK THIS THROUGH – some pets are like another member of the family and you need to consider what that means before getting one.
To help you decide what's right for you, here are five questions you should ask yourself and your family that will help you decide which pet you should get.
#1 What kind of house do you live in?
While it is not necessarily true that only people with big yards can have dogs, it certainly is something to think about. Some pets need more space than others. Another aspect of this is what's inside the house – are you OK with the house being messy, having hairs around and so on? If not, consider other types of less-messy animals whose home is in a small cage or fish tank for instance.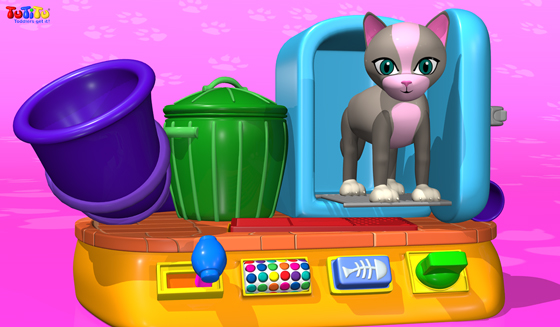 #2 Are there any allergies in the family?
Another huge one, because you really don't want to get the kids excited about getting a new cat or dog only to have to give it away because they're literally making one of you sick…! You can get this checked, or even easier, you can meet up with some friends with pets and see how everyone reacts (or, preferably, doesn't react.)
#3 How much time do you intend on spending with the pet?
Some pets require more care than others. Who will be in charge of this, and how much time exactly do they have to spare for it? Know that puppies, for instance, take up more time than older dogs, and certainly dogs need more attention than cats, fish, birds, guinea pigs and so on. Getting a pet is a commitment and a responsibility. If you have older children that can be trusted with this, great, but don't forget that younger ones don't always follow through!
#4 How much money can you spend on the pet?
Again there's a big variation in different animals in terms of cost – that is, how much it costs to feed them, train them, how many other supplies and tools you might need etc. Ask yourself what your budget is for project pet and use that information in your decision.
Here's another fun way to learn about animals and pets – watch TuTiTu's videos for kids!

#5 What kind of experience do you want for your family?
And finally, the most important question of all is what exactly you and your family are looking for in a pet. Fish are a simple way to teach responsibility and do provide light entertainment for the younger ones. Guinea pigs and hamsters are adorable and cuddly and can teach your child a thing or two about being delicate.
Birds are interesting – especially talking birds that can help with language. Dogs are loyal and can be actual friends; within dogs, consider whether you're after energy spending, protection or want something calmer, and choose a breed and age accordingly.
We hope this helps you choose a pet – if you have more tips, share them in the comments section below!
Don't forget to SHARE the article on Facebook to help other parents too!