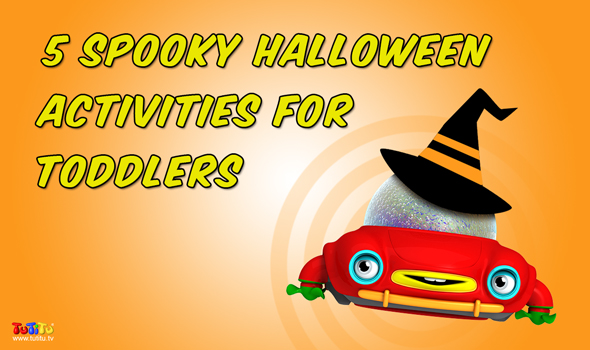 Boo! Guess who's there – that's right, it's Halloween! It's the scariest, spookiest night of the year, which also happens to be one of the most fun nights of the year, especially for children. If you've got older kids, you know the drill: creepy costume, a neighborhood trick-or-treat session and then the painful process of rationing the candy (unless they want to end up in the dentist's chair, that is.)
But what about the younger ones? They may not be old enough to go door to door but you still want them to enjoy the holiday in their own way. Here are a few selected activities, sure to make your Halloween fun for the whole family – even the toddlers!
1. Scary Box Monsters
If your toddler is into arts and crafts, you can have a great time creating cute monsters out of used card boxes and empty toilet paper rolls. Remember to save some beforehand and now everything you need is some wrapping paper, markers, googly eyes and glue. You can either wrap the boxes / rolls in preparation or, alternatively, give your kid some finger paint to do the 'makeover' themselves.
Then paste the googly eyes on and decorate it as you please. Add pipe cleaners for extra decoration! You can use the dolls for pretend play or even as decorations to put around the house and feel more festive.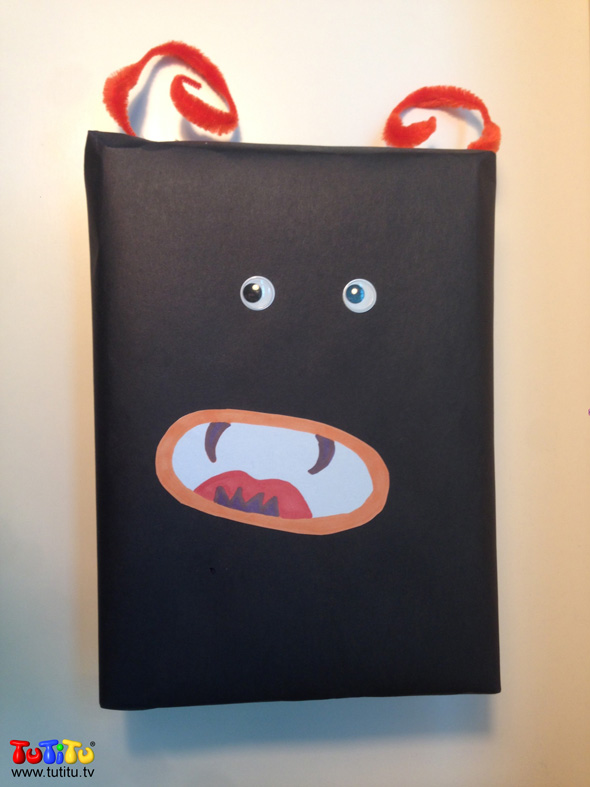 2. Creepy Halloween Goo
What kid doesn't love slimy, mushy goo? It's even extra appropriate on Halloween, night of all things icky. You can find a great recipe for edible, borax free slime right here. They used various vibrant colors; if you want to make your goo Halloween-themed, all you have to do is focus on orange and black food coloring.
Your child is sure to enjoy the result and maybe even use it to scare any siblings they might have. Don't forget that slime is also good for sensory play, and can really interesting even for young toddlers (and this one is safe for them, too.)
3. Crawly Sensory Bin
Speaking of sensory play – how about creating a special Halloween-themed sensory bin? Buy orange and black food coloring and make some festive colorful rice. Then all you need to do is add smooth small rocks and throw in plenty of spooky accessories. You will easily find plastic spiders and bats in any toy store.
You can buy jelly-like balls, also a regular product in toy stores, and marker in a small black round on them to make them into creepy eyes. Narrow slinkies or springs can become snakes. If you have some textured white fabric, cut it into a few small squares. Put a marble in the center and tie a rubber band around it and you've got yourself some pretty cool ghosts.
4. Eerie Pumpkin Puzzle
Here's a fun option for Halloween-themed motor skill play: cut shapes (round, square etc) out of a pumpkin and then stick toothpicks into the 'spare parts'. Now over to your toddler, who has to fit the right part in the right hole! You can read a full explanation on Blog Me Mom. If your child is old enough, they can help create the game by marking the shapes on the pumpkin themselves.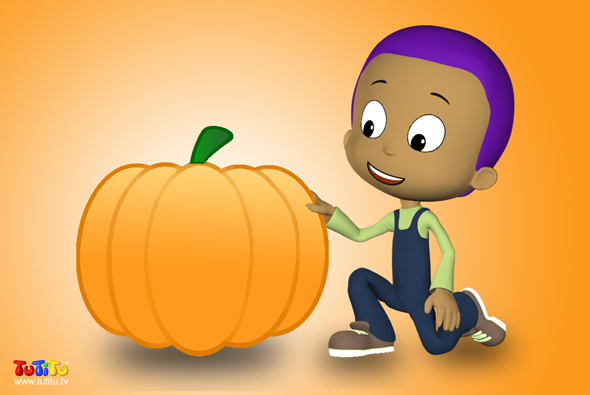 5. Spooky TP Mummy Game
Remember the good old toilet paper mummy game? The one where you wrap a friend in toilet paper? It's a real classic that everyone has played in birthday parties, no matter which decade they grew up in. It's fun and light and physical and… hilarious!
It also happens to correspond very well with the Halloween theme, so why not give it a go? You can have a contest of who wraps up who faster, or even a contest of who can walk the farthest as a mummy (careful!)
How are you planning to spend your Halloween?
SHARE the article and tell us in the comments!