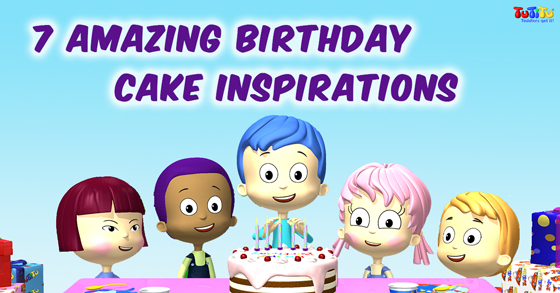 Is your kid's birthday coming up soon? (Sometimes it feels like one birthday or another is always coming up soon right?) Well if you want to make them a special birthday cake they will never forget, you've come to the right place! Especially for you, we've gathered seven amazing birthday cakes from all over the web that might help you find inspiration. Good luck – bon appetite – and let us know how it went!
#1 TuTiTu Birthday Cake
This one is an obvious choice for TuTiTu fans of course… In this post you can Learn the Secret to Making Your Very Own TuTiTu Cake! It's a recipe we got from a fan of ours who made one for her own child. Her cake came out gorgeous and we're sure yours will be too!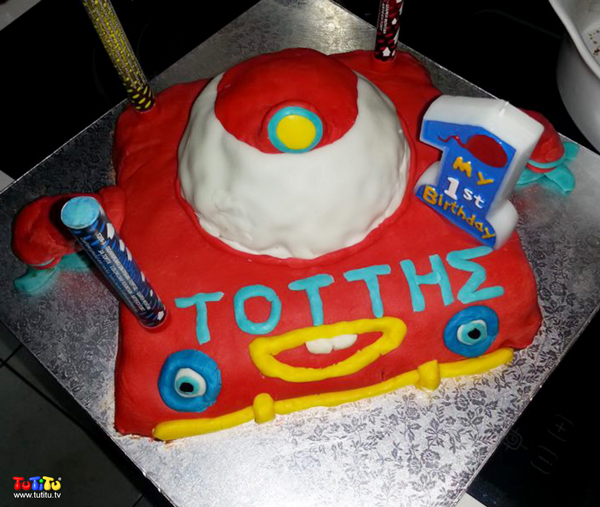 #2 Hidden Polka Dot Cake
Once Upon a Pedestal have come up with a really neat idea for a birthday cake that's super colorful and fun but also pretty simple to make. It looks quite regular from the outside… but wait until you cut it to slices!
#3 M&M'd Birthday Cake
And here's an even simpler suggestion from Enchanted Mommy. Inside it's a regular cake, shaped like the child's age (or whatever you feel like, really) and outside the M&Ms make up a really cool effect that your kids will go crazy for.
#4 "Frozen" Cake
Or more specifically – Olaf from Frozen cake! And there are detailed instructions too, thanks to Fun Finds for Families. If your children LOVE Frozen (and let's face it, most children do these days), they will really enjoy seeing their beloved character come to life on the cake.
#5 Teenage Mutant Ninja Turtles
Or if TMNT is your kid's deal more than Frozen, here's another supercool option by Jimmy Cakes. It's made with fondant so possibly a bit more challenging but… the result is great!
#6 Fruit "Cake"
This one from Kids With Food Allergies is great for, well, kids with food allergies, but also in general it can make a great birthday treat that's a lot healthier than a great big pile of chocolate, butter and sugar. It's very little work and it looks lovely (and delicious of course!)
#7 Circus Party Cake
We'll finish off with a much easier cake that's just as colorful and eye catching. It's a circus themed cake from Kara's Party Ideas which will surely put the whole family in a happy mood in the middle of a spectacular birthday celebration!
Which cake did you like best?
Tell us in the comments and SHARE the article with your friends!