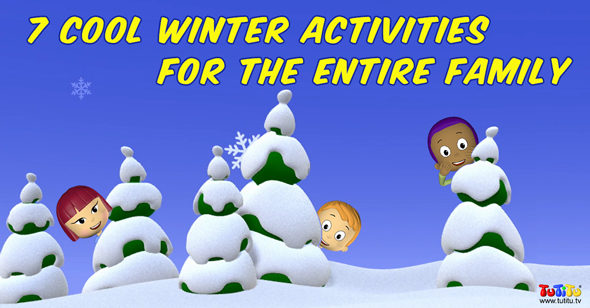 Brrr…! Those chilly winds and darker evenings can only mean one thing: winter is coming. Whether or not you're fans of the cold season, you can't deny it has its benefits, especially as parents. Adorable sweaters, family holidays, a chance to play with the young ones in the snow like your parents did with you all those years ago… No matter which altitude you live in and exactly how cold your neighborhood is, there's always something fun to do in winter. Here are a few selected ideas!
1. An angel is 'snow' joke
Snow angels are winter 101 so there's not too much explaining to do here. But have you ever considered sprucing them up a bit? Just like building a snowman, snow angels can really use that fun extra attention. Bring with you some glitter for the wings and colorful pipe cleaners to give the body an interesting pattern and your angel will be the envy of the entire street. You can also try playing around with clothing items: a snow angel with a scarf seems appropriate enough whereas angels with sunglasses – well they're just cool!
2. Always be crafty
Speaking of snow: if you like what it looks like but don't really feel like going outside for it, you can always turn to arts and crafts! Have your kids rip white paper to small pieces (which, let's face it, is half the fun) and then create snow scenes together on a large piece of cardboard. You can pencil the outline of, say, a snowman with flakes falling all around it, and then glue the paper shreds for the snowy effect. Use markers or stickers to complement the picture with some trees and a moon.
3. Cozy is the name of the game
What can possibly be better than cuddling together on the couch and drinking hot chocolate? Oh yeah – cuddling, drinking hot chocolate and watching TuTiTu! Enjoy our three Christmas specials: the advent wreath, the Christmas tree and the Christmas snowman. These bright and colorful 3D animation videos for kids will help make your holidays all the more special. And by the way, hot chocolate with marshmallows is even better 😉
4. Protecting the home front
Another fun homely activity is building a pillow and blanket fort. 'Design' it together with the kids and then let them decorate with stuffed animals and toys. You can even have some more arts & crafts fun making a door (well, blanket?) sign with your family's name and a brand new made-up crest. When everything is done you can move into your shiny new fort and enjoy some creative pretend play making up the history behind your kingdom and fort.
5. Marathon man (and woman)
This one is for the slightly older kids, those who can sit and stare at a screen for longer than ten minutes: while you're chilling out in your fort, consider sitting back and relaxing with a family marathon of the children's favorite movies. If the fort is big enough you can all squeeze in, bring some popcorn and go through flick after flick from your favorite franchise. Minimal effort, maximal entertainment. Unless, of course, you yourself are already sick of hearing "Let it Go".
6. Sporty spice
When you and your family are all but sick of being indoors, it's time to venture bravely back into the great outdoors – the backyard or the neighborhood park. Play classics like snow-dodgeball and sled races or just goof around throwing snowballs at each other. If you prepare in advance a bottle with food-colored water you can even pour them on the snow to make colorful snowballs and then create a makeshift bowling game where you need to hit as many half-empty bottles with a single snowball throw. You get extra points for hitting the bottle with the same color as your ball!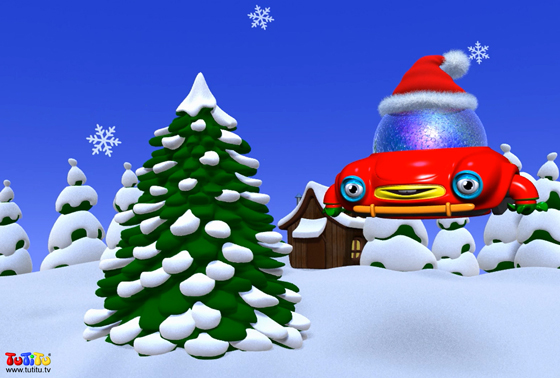 7. A child, a book and a fireplace
So many activities, so much energy spent… Now it's time to relax and have a nice and quiet evening at home. It's the picture-perfect stay-in: sitting in front of the fireplace, covering everyone with soft blankets and each reading their own book (either by themselves or being read to.) What could possibly be nicer?
How do you like to spend the winter with your family?
Any special tips and activity ideas? Tell us in the comments and SHARE the article with your friends!