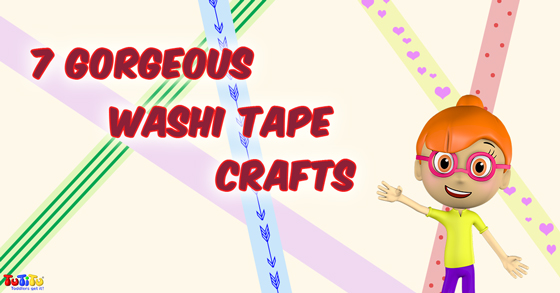 Hello crafty parents and welcome to a special TuTiTu linkup, all about washi tape! Trendy washi tape looks great on home and décor DIY projects but in fact it can also be used in children's crafts projects. To get you started, here are seven wonderful washi tape project from around the web.
1. Washi Stickers
Always start with the basics. Washi Tape Crafts has simple explanation that you can use to create adorable stickers and decorate notebooks, greeting cards or even the kids' room.
2. Washi Drawings
Another fun option comes to us from Cloud Cuckoo Designs, who suggest just playing around with it and creating drawings on paper. You can try your hand at realism (loved the tree!), or have some abstract fun. Either way it will come out lovely.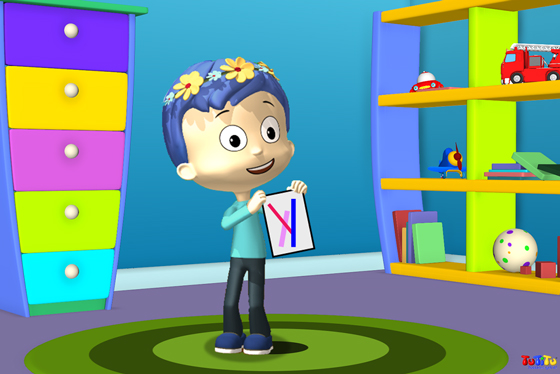 3. Washi Dolls
Everyone loves a DIY doll! Where here's a way to make them with washi tape. NetMums have a great idea for popsicle stick dolls with washi tape patterns that you ought to try out.
4. Washi Stick Frames
And while we're on the subject of popsicle sticks, Eighteen25 shows you how to make a colorful and fun picture frame from popsicle sticks and washi tape. It will look wonderful on the mantelpiece and help you preserve precious memories!
5. Washi Shapes Game
This is originally a game that uses regular masking tape: Teach Preschool suggests creating basic shapes on the table with tape and then having the kids sort out foam shapes using it. But you can make it even better with washi tape! You can stick some to the foam shapes too for extra challenge (find only purple stripes and so on.)
Need some background music for your fun crafts time? Check out TuTiTu's videos for kids!

6. Washi Binoculars
For a more adventurous pretend-play game try Candypolooza's version of the washi tape craft. All you need are a couple of empty toilet paper rolls, yarn, washi tape and a couple of tools and you can get going!
7. Washi Bead Necklace
And finally, for lovers of handcrafted jewelry, a fun crafty project from Fynes Designs. Make these adorable necklaces together and then go show them off in town – they are sure to get responses!
Which washi tape projects do you love?
Tell us in the comments and SHARE the article on Facebook!