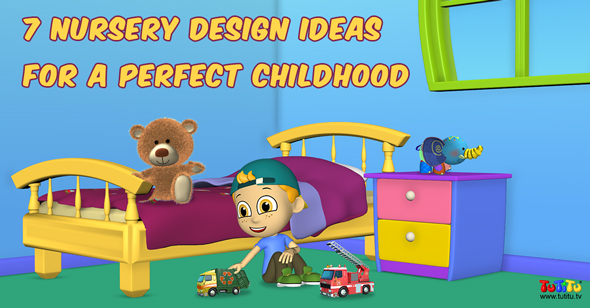 If there's one thing all parents love (secretly or openly), it's coming up with awesome ideas for their children's rooms. Just think about it: everything you can't do for your own space – because it's childish, because it's impractical, because as adults you should know better – can fit in perfectly to a gorgeous, imaginative and inspiring play- and bedroom for your kids!
So for all you parents our there looking for some fresh design ideas, planning the next nursery or just wanting to shake things up at home, here are 7 super tips and ideas for perfect nurseries. If you're looking for more ideas (and we know you always are…) check out our constantly updating Pinterest board, We ♥ Decorating!
#1 DIY chandelier / mobile
Starting us off with some crafty DIY fun, Hey Gorgeous has a wonderful, easy project which will create a lovely decorative chandelier. If you're more into the animal kingdom, here's another option – a sweet butterfly mobile from Project Nursery. What baby doesn't love a good hanging toy?!
#2 An inviting reading nook
Once your toddler starts showing interest in picture books (the words will come too, later…), a cozy and inviting reading nook is a must. You want to encourage the little boy or girl to read and enjoy themselves and not always expect to be read to. Having their own reading spot is a great way to do that! Here's a lovely design from one of the Crafster board users.
#3 Cheap, homemade décor
If you feel like making a change but can't really afford a big one right now, there are plenty of neat things you can do that are virtually cost-free. (Well obviously there's some materials – but those can come in very cheap if you know where to look.) Here's a beautiful creation by Thrifty Décor Chick – it's a ballerina painted on the wall with a real tutu sticking to it! (Here's a direct link to the image).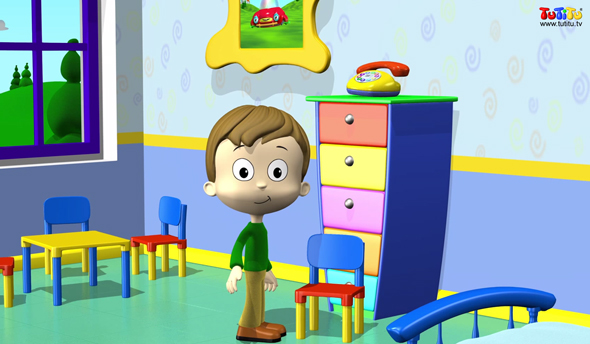 #4 Personalized mementos
It's a room for them, why shouldn't it also be from them? A nice addition to any nursery are mementos made from various bits and pieces from your baby's childhood: an outfit, a toy, a toothbrush even… Hollanddina on Flickr will show you a nice, elegant way to do it. And here's another gorgeous version from The Jackson Four.
#5 Personalized monogrammed letter
Speaking of personalization – why not make their room their own with a beautiful decoration representing the name you've given them? This is something you can take with you to the next nursery and who knows, maybe even something your child will want to keep and install in their own nurseries – that is, if they happen to give their kids names with similar letters…  Catch My Party has a beautiful DIY version of this item for you to make yourself.
#6 Cozy and safe play space
This one is for parents of younger kids – the babies can't yet walk around and fetch the toys they want, so you need to create for them a space where they can crawl freely, experiment and grow, be exposed to various colors, shapes and textures – and of course, everything has to be low to fit their perspective! Here's a great design to draw inspiration from by Childhood 101.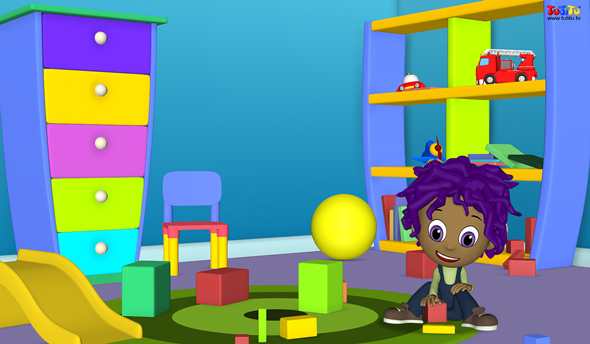 #7 Closet dividers
Closet dividers are both fun and practical (sometimes you can enjoy both worlds!) They will help bring some order to the otherwise messy life of a constantly growing, constantly size-changing kids' closet. Lil' Luna has free printable closet dividers which are very nice looking and will make your preparation easy as pie.
Do you have more charming décor ideas?
Share them in the comments and don't forget to SHARE the article on Facebook!