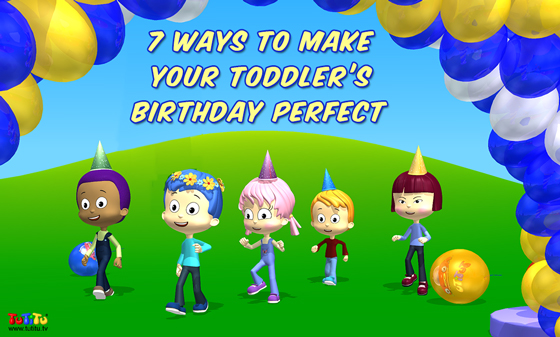 A lot of people recall some of their fondest childhood memories from their birthdays. Whether you spend your day with your family or your friends, it's always nice to commemorate the special date with some cool and fun traditions. When it comes to children, the go-to plan usually involves candled cakes and presents.
But once you start thinking outside the box, you can come up with plenty more fun traditions for your family to enjoy for years to come. When your kid is older – maybe raising his or her own children – they will remember the fun they've had celebrating their special day and come up with their own new traditions!
Rise and shine!
There's nothing more exciting than waking up into the celebrations. You can decorate your child's room while they are sleeping – insert balloons, confetti and birthday signs – so that as soon as the children wake they already get their first reminder of how much they are loved and appreciated.
The most important meal of the day
Start your day together with a fun breakfast made of your child's favorite breakfast food. This is the one time of year when they get to have whatever they want, regardless of how healthy or 'proper breakfast'y it is! Decorate their plate and even use bento inspiration for the breakfast plate for greater effect.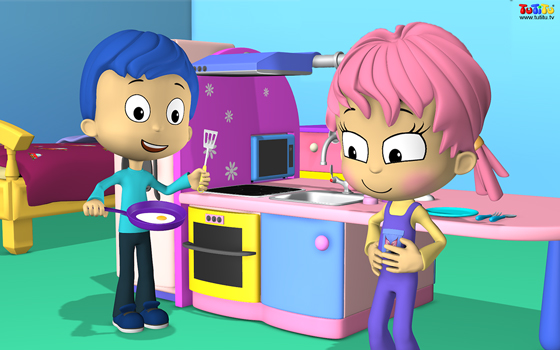 School surprises
If your child goes to school or kindergarten, pack them surprises for throughout the day. The sandwich can come pre-packed with a special birthday note, the afternoon snack can be wrapped up as a gift, and so on. Pack some extra sweets which they can share with their friends and party together.
Afternoon activity
To make their day extra special, pick your birthday boy or girl from school and go do something they really love. Is there a particular playground they love to run around in? Or if they are older, maybe go see a movie or visit a fun museum. This is a great thing to do as a family or even just parent + child, stepping away for an hour the stress and other concerns you are usually bothered with.
No time like the present(s)
After you get home from your afternoon activity and right before the birthday dinner is a good time for one of the key ingredients of the birthday extravaganza – the presents. You can turn it into a game: maybe hide it around the house with clues for the child to use, or wrap it several times over with added tasks in between (i.e. pass the parcel.)
While you're celebrating, why not check out TuTiTu's own birthday song?
Super supper
It goes without saying that dinner that day is the birthday child's choice. If they like to mess about in the kitchen, involve them and make their favorite dish together. If they prefer to indulge in take away, this would be a good time to have them choose it all alone. Give them a free hand to go crazy with the pizza toppings!
Almost bedtime… though not quite
After a day's worth of excitement, your child is sure to be full of stories and experiences. A sweet way to end the day would be to remember together everything you've done and all the fun you've had together. You can prepare in advance a scrapboard and fill it together with the birthday card, the lunchbox notes, a balloon etc. This can stay on display in your kid's room to remind them of the fun day they've had… that is, until it fills with new memories next year!
Does your family have any other cool birthday traditions?
Tell us in the comments!