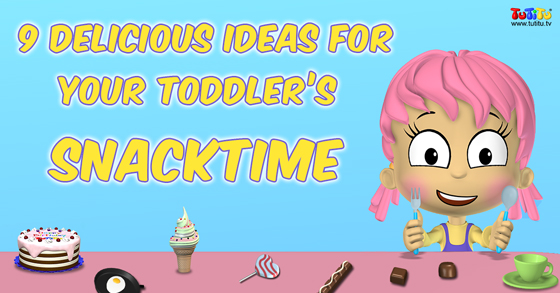 Snacks are a key part of a toddler's life (and of an adult's life, let's be honest). It's not as binding as a meal, it's tastier than formula – really, when you think about it, snack time can be really fun! And as everyone knows, variety is the spice of life. That's why we've gathered for you some of the best snack recipes from around the web. Try them, enjoy them, and don't forget to take a picture and post it to our Facebook page!
#1 Banilla Sandwich Cookies
Let's start with a cool one from Bakers Royale. This one is a colorful and delicious cookie sandwich with peanut butter and bananas. Oh and sprinkles of course! Those make all the difference. Your kid will surely love this as an afternoon snack after playtime.
#2 Healthy Homemade Gummy Snacks
Here's a small jump to healthy snacking – an idea from Modern Parents, Messy Kids. This one is makes healthy fruits and veggies into fun and colorful cubes your toddler will ask for again and again.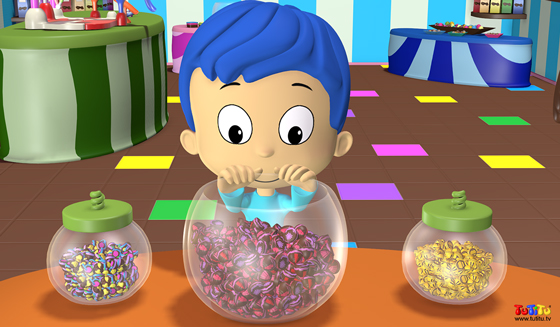 #3 DIY Go-Gurt
Yogurt packed to go is always fun – but as Make the Best of Everything says, you can never trust the store-bought ones in terms of health and sugar intake. But with this recipes, you can make it yourself! It's simple and aesthetic, and you get to control the ingredients and make sure your child gets only the best ones.
#4 Kale Chips
I know what you're thinking – kale?! As a snack?! But as it turns out, the answer is overwhelmingly YES! Sweet Happy Life has a great recipe to make crunchy, baked kale chips. It's not only healthy but also looks super fun to eat. It will make you want to eat it yourself!
#5 Flatbread Pinwheels
iVillage's recipe brings us a special kind of sandwich – kind of like tortilla wraps only whole-wheat. You can choose ingredients and roll it yourself, or let the child roll it and make the whole experience a learning one. These pinwheels are healthy and they look great.
#6 Carrot Chips
Sometimes simple is the answer. BabyCenter's recipe is exactly that. It's easy to make, tasty to eat, has great nutritional value and most importantly, really fun to snack on. You can try other veggies too (see recipe #4.)
Like to hum while snacking?! Sing along to our Chocolate Song – a 3D animation video for children!

#7 Cupcake Fondue
…But sometimes you just feel like having a ball and eating something that's not exactly the healthiest in the book! That's OK too. So here is a super fun idea to create with your children. Hoosier Homemade has this lovely idea for simple, pre-baked sponge cupcakes which you then dip into a variety of toppings. So colorful!
#8 Easy Banana Bread Muffins
Another one in a similar vein is this recipe from Loving Life with My Sweet Little Cupcake. It's a pretty simple recipe and it comes out delicious! You can even combine #7 with #8 – make banana bread muffins and then have a toppings party!
#9 Toastimals
Speaking of original presentation, here's a fun game to play together with your toddlers – Mama.Papa.Bubba have a great idea for healthy, fruity toast snacks… shapes like animals! How adorable. You're going to love that monkey face.
Happy snacking and bon appetite!
Don't forget to SHARE this article on Facebook!