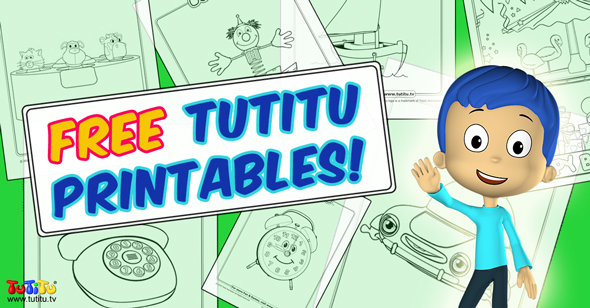 This post is a special treat for you lovely parents – free printables for you to print out and enjoy with your toddler, all featuring characters and themes from TuTiTu, the successful series of YouTube 3D videos for kids!
These images are made especially for you to download and print so that your child can color them and enjoy a fun way to express themselves, develop their fine motor skills and experiment with creativity.
Encourage your kid to really be creative and use whichever elements they feel like using! You can stick to TuTiTu's color scheme to try and create your own TuTiTu images (they will surely look great on the fridge!) or even go wild and use other colors, stickers, googly eyes, pipe cleaners… Options are endless once you use your imagination.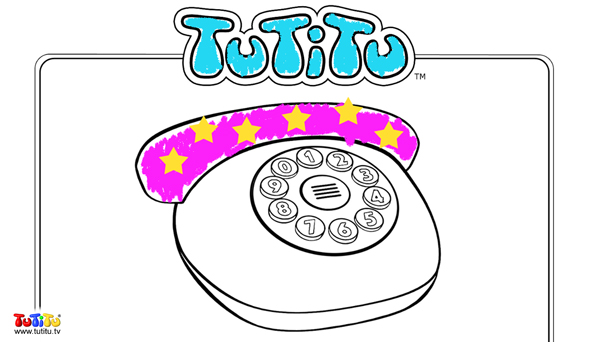 Coloring pages are not only an amazing path to self-expression, they can also help your child practice skills such as coloring within the lines, holding the pencil in a comfortable and effective way, peeling stickers, ripping paper and more.
Another thing you can do while you color is work on the relevant vocabulary. Name colors and shapes, tell a story about what the character is doing and so on. You can even make a game of it: take turns coloring different parts of the image, and in each turn, the one not coloring – you or your child – has to guess which color the other will choose.
Besides regular coloring pages, we also have some very special happy birthday cards for you to print out and prepare. This could be great gift to make together for one of the grandparents! A greeting colored by their granddaughter or grandson will be a gift they will never forget.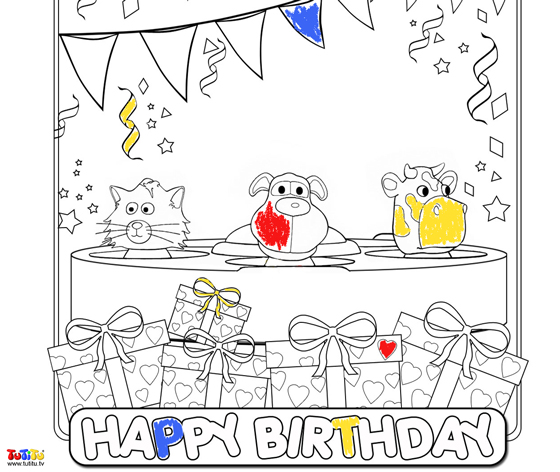 Instructions
1. To see all the available printables, click here
2. Use the scroller at the bottom to see all the options and choose which ones you want to download
3. Press the image you want – it will automatically open a Print Window
4. Toggle between portrait and landscape layouts to find the best way to print the image (the coloring pages should be portraits, the birthday cards should be landscapes)
5. Click 'Print' and let the fun begin!
So, how did it come out?! Send us your best artworks via our Facebook page and you might get featured!
If you like this post, please SHARE it with your friends on Facebook!