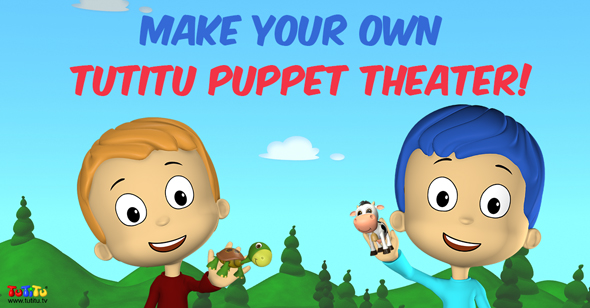 One of the most beloved children's activity out there is playing with a puppet theater. It's a fun way to interact with your toddler using pretend play. You can make up characters, give them names and back stories, and have a great time expressing yourselves through them.
The only thing that can make puppet theater even more fun is creating it yourself! DIY puppet theater makes for a great combination between arts and crafts and pretend play, and it is something your toddler can really enjoy and gain a lot from. (While you're there, try out our other DIY activity: make your own Tu-Ti-Toy!)
For this post we've prepared for you everything you need to create and use your very own puppet theater. It's based on our beloved animal characters from our brand new series of 3D animation videos for kids – TuTiTu Animals! In each episode the child is introduced to another animal through a pick-a-boo game and an original song. The animal come from all over the world and various environments – from turtle to zebra and from cow to deer.
In this post you will find instructions as well as game ideas. It's super simple to make and guarantees hours of fun. Ready? Here we go!
Materials
• Printouts (click to see full size)
• Cardboard (optional)
• Scissors
• Glue
Instructions
1. Print out (preferably in color!) the special pages we made for you – you can click them for a full size version. You can glue them onto cardboard for a stiffer version but that's not strictly necessary.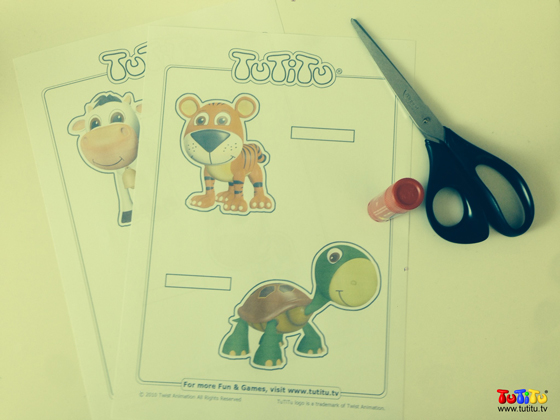 2. Cut out each animal according to the marking, as well as the adjoining strips.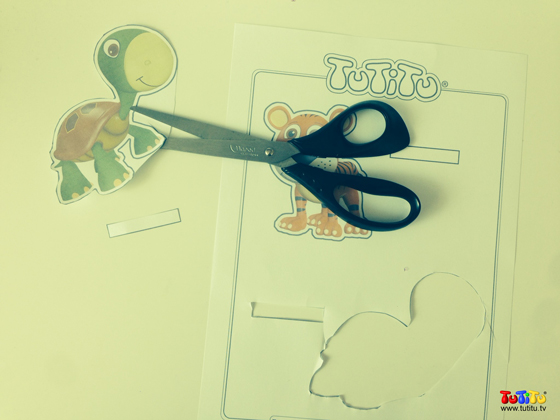 3. Fold each strip into an omega-like shape (Ω) – this will go around your finger. Glue both edges to the back of each animal.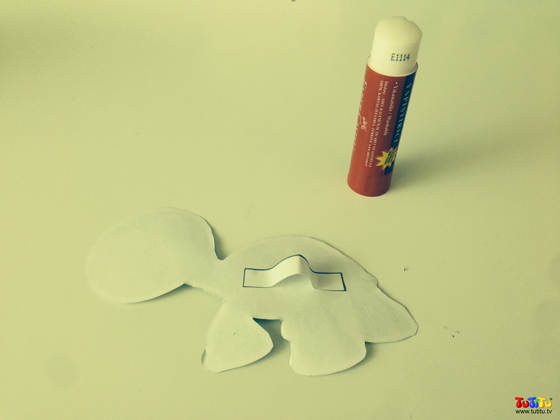 4. Enjoy your new DIY puppet theater!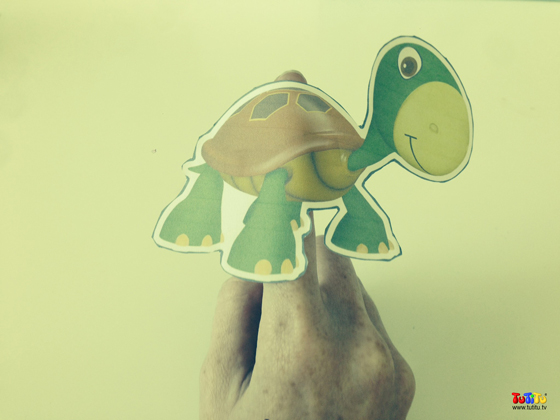 Fun ideas for puppet play
• You can easily make this pretend play into an educational experience. Discuss each animal with your child as you are playing with it and teach them about it's unique attributes. Where in the world does each animal come from? What do they eat? What makes them special?
• Another use for pretend play is to get a good conversation going. Encourage your child to express her- or himself through the animal.
• Music adds a lot! Make use of the TuTiTu Animals videos on which this game is based and sing along together while playing!
How did your DIY puppet theater come out?
Show us pics and stories in the comments and please SHARE this article with your friends!