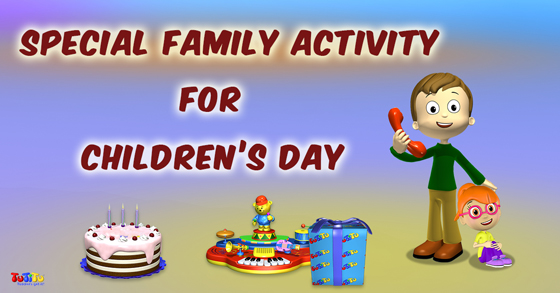 Happy Children's Day, TuTiTu fans! Of all the special celebratory days of the year, this one is the most fun! It's a chance to spend some quality time and appreciate those adorable little creatures that make your family what it is. Sure, things can get tough – but you've got days like these to remind you just how rewarding it is to have kids.
For this year's Children's Day, we've created a special set of activities you can do with your family to bring you together. They go well together but you can also pick and choose your favorite part and do only that. If you enjoy it, let us know how it went – take a pic and share it on our Facebook page and you might find yourself featured there!
This is a three-part activity which is all about your own unique family. So with that in mind… let's get started!
Step One: Draw a Family Coat of Arms
A coat of arms is a special family symbol. In the past it used to represent tribes or family heritage, and they would put it on a flag and so on. You can do a fun version of this yourself. Get a large piece of simple white cardboard and plenty of markers, colored pencils, glitter – whatever your favorite craft material is – and start designing! Or instead of drawing you can cut symbols from magazines and paste them on the page too.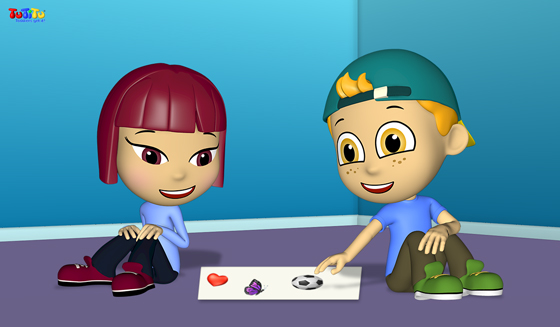 The coat of arms is all about symbolizing your own family. You can draw on it a favorite activity, your family home, maybe everyone's favorite food? Or something that represents a great memory you all share? You can even draw something that relates to the family name.
Step Two: Compose a Family Anthem
Another fun way to represent the family is to come up with your own family song, which, just like the coat of arms, should represent the family members and the things you all share.
If you're not great at coming up with tunes, you can use a familiar tune (how about one of TuTiTu's great songs for kids??) and just invent your own lyrics?
Be original and let the imagination free – even use inside jokes, those are the most fun! And once you're done writing the words together, you can come up with a simple dance for them and make a presentation of it. The grandparents would LOVE it!
Step Three: Create a Family Time Capsule
For this one you'll need a big box labeled with your family name and the date. As for everything else… we'll that's completely up to you! Fill the box with everything that can remind you of this very moment in time. The purpose is to open it, say, ten years from today, and find all these great memories.
Here are some ideas to get you thinking: you can put in a beloved family toy (not too beloved because they have to part from it for a whole decade…) You can write down a recipe for something you love making. You can put in receipts from fun things you did recently – an entry ticket to the zoo, a movie stub etc.
Most important of all is of course the family photo, which represents all of you as you are right at the moment of closing the capsule. Another fun thing you can do is write a letter to your future selves. When everything is ready, close the box and keep it away in a storage room. Lock it well: you're not allowed to open in until ten years have passed!
So what do you think, will your family enjoy this activity?
Please SHARE this article with other parents so that their families can enjoy it too!