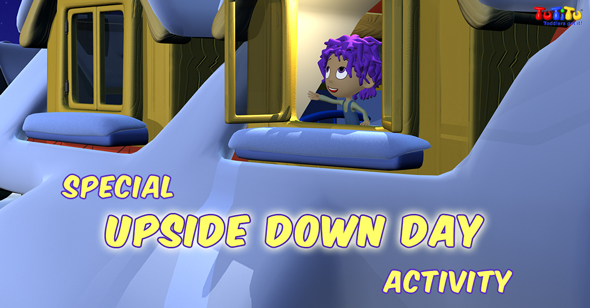 Summer is gradually coming and days are getting longer and that really calls for a fun night activity, doesn't it? Doing an 'upside down' day is a classic for summer – the older kids are on vacation and can really appreciate doing something completely different and special.
If you're wondering what an upside down day or a white night activity means, wonder no more – we're here to tell you all about it and share ideas and tips for your fun family time! Enjoy and let us know how it went on our Facebook page.
What's an upside down day anyway?!
As the name implies, it's a day where everything is… upside down! The kids need to go to sleep very early, or just take a very long afternoon nap, and they get to stay up late and play great games and other activities (we'll get to that in a minute) during the night.
Obviously we're not talking about an entire night – both you and the kids will be exhausted the next day. But if you plan this for a weekend you can easily go on until 1-2 in the morning, which for the kids is suuuuper late and they will get to feel like grownups for one day for staying up.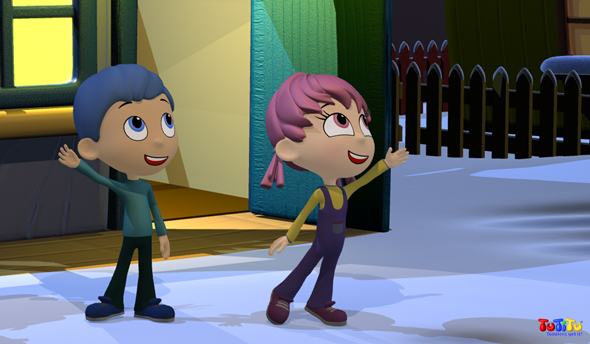 What do you do on an upside down day?
Well that depends on the direction you want to take it in. You can stay up and do the things you would have done regularly during the day, like have snacks, play games in the yard, reading a book and so on. These alone can be very special and exhilarating for the children just because you're doing them around midnight.
Otherwise, you can take things even further and really make it into an upside down day (night) where everything you do is so weird! You can switch roles, for instance the adults can lie in bed while the kids tell them a story. If they're old enough you can have them make a meal – something not too complicated – and let them be the ones in charge for a change.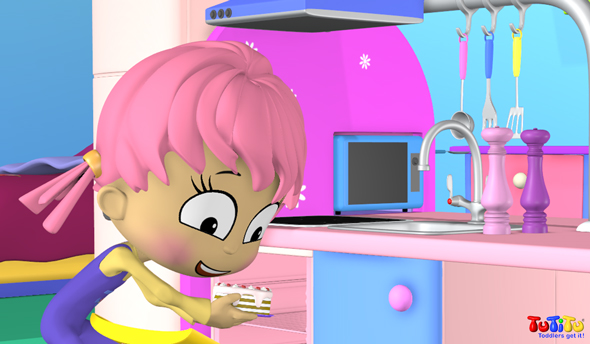 You can also be weird in terms of location VS activity: clear a big room to play outdoorsy games inside (carefully!), go read a book and watch something on your laptop outside (how about TuTiTu's 3D animation videos for children?), brush your teeth in the kitchen, eat snacks in the study, etc etc.
How do you make upside down day memorable?
One activity you can plan for your white night is something of a creative, crafty nature. You can make a huge drawing together of all the fun things you've done that day together, or cut and paste things from magazines that relate to your family. Take pictures of yourselves in PJs in the yard or wearing fancy even clothes in the bed… There are a million and one ways to create a memento that will remind the kids the fun they've had with you that summer!
Cool! Any other tips?
First of all, as noted before – get some good sleep beforehand. If the kids are tired by 10pm it will be a real waste. The same actually goes for parents…
Second, prepare everything in advance. Make a list for yourself of the games and activities you want to do that night and make sure you have all the material necessary. No shops to quickly drop into in those hours!
Third and final tip – if you want the kids to get really excited, make them part of the preparations. You can even create special invites together to give to family members and a reminder to put on the fridge. The children will look forward to the event, and everyone know the anticipation is half of the fun…!
Did you do an upside down day with your family?
Share tips and games you've played in the comments and don't forget to SHARE this on Facebook too!