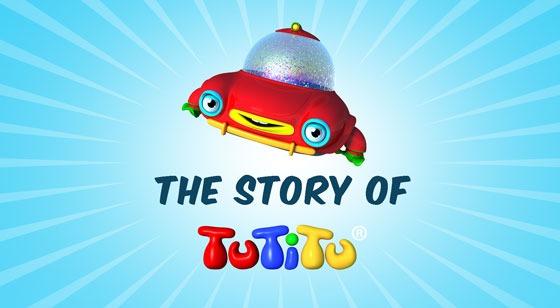 When Rotem's preschool teacher asks the kids to share with the class what their parents do for a living, he knows exactly what to say. While the other kids answer "architect", "doctor", and "policeman", Rotem proudly announces: "My daddy's job is TuTiTu!"
Rotem was 1.5 years old when his father, Yossi Dahan, along with his business partner in "Twist Animation", Tal Gamliel, first began working on the TuTiTu video series.
The series gets its name from a rather unique source:"When my wife, Vered, was pregnant with Rotem, she used the nickname "TuTiTu" for him," Yossi reveals, "It had such a childish sound, when it came time to name the character, I just knew it had to be TuTiTu".
Two Guys and a Flying Red Hovercraft
The two show creators met when they were high school students, studying graphic design. "We always knew one day we would open a studio and create something amazing together," Yossi says, "but it was a long road. For years we created 3D animation and special effects for other companies, hoping to someday make our own content".
The turning point came with fatherhood. Tal says: "People are often surprised to hear a toddlers' show was created by two men, but we both had young children at the time, and we wanted to create something fun and educational kids their age could watch online".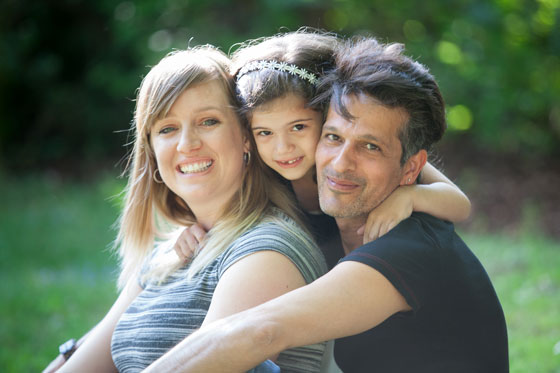 It took an entire year to create the first few episodes. "We really wanted it to be just what toddlers need", they say, "we worked hard on understanding the right pace, creating that world of colors, and finding the type of stories young kids respond to best."
Tal remembers the first time his daughter Chloe' watched TuTiTu: "I think it was an early version of the airplane video. She was absolutely mesmerized. She instantly wanted to watch it over and over again. That's when I knew we were doing something right."
A Global Toddler Phenomenon
Today, Twist Animation has a team of animators who, along with Yossi and Tal, work exclusively on TuTiTu. One of YouTube's top-100 most watched channels in 2013 , TuTiTu's videos are viewed well over a million times a day worldwide, as fans enjoy the show in an ever-growing number of languages.
"We're amazed at how far we've come", Yossi and Tal say, "It's a dream come true for us. But our most important critics are still our own children and wives".
Like our story? What other inside-scoop tidbits are you interested in?
Share your thoughts in the comments!