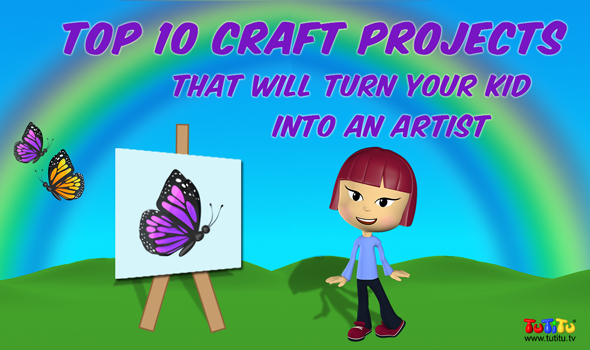 Fostering creativity can be simultaneously the most fun, most important and also most difficult parts of raising children. Arts and crafts can provide hours of entertainment with great
developmental value, but they can be demanding: they force you, the parent, to be constantly creative.
Sometimes it feels like there's only so much you can do with crayons and paper! You want to open your preschooler to new worlds and ideas and to watch them develop artistic skills (who knows, maybe your young one is also a one in a million…) – but you're just out of ideas for art projects.
Well guess what? TuTiTu is here to help. For this week's post we've gathered the top 10 arts and crafts projects from around the web (by the way, we've got plenty more ideas right here and hey, you can always make your own Tu-Ti-Toy again!). Hang this list on the fridge and you are sure to have plenty of activity inspiration for a long time. Try them out and don't forget to report back with the results!
#10 – Cotton Pad Art for Toddlers (with Liquid Watercolours) / Happy Hooligans
This original craft idea combines freestyle painting and unusual materials. It's light and fun and opens the door to a follow-up activity: now that you've got a stack of beautiful, colorful cotton pads, what do you do with them? You can glue them on paper or make some wall art, for instance.
Read more
#9 – Fingerprint Tree / Kiwi Crate
This one's a classic 'template personalization' craft. You can download and print out a lovely and clean image of a tree, just waiting for finger paint and some fingers. A fun thing to do would be to repeat this activity a few times – say a few months apart – and compare the results.
Read more
#8 – Negative Leaf Impressions / Tinkerlab
And now for a seasonal art project. Negative impressions are always a fun and simple way to be creative (and just a bit messy…) Now add to that the extra dimension of interacting with nature and you've got a splendid activity for an autumn afternoon at home.
Read more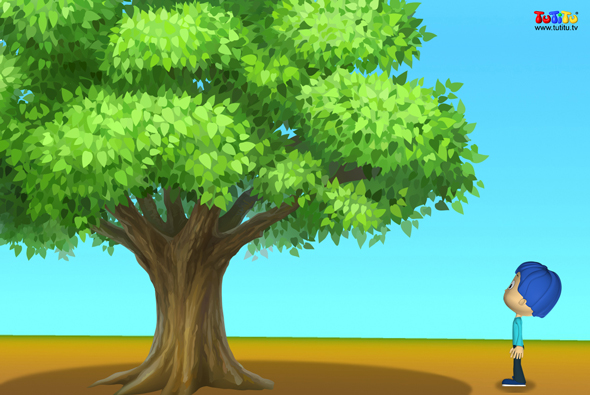 #7 – Coffee Filter Flowers / Life Lesson Plan
Another flower-themed project here, except the other way around – instead of using nature to create art, we are creating art to imitate nature. This one involves cutting, painting and various coloring techniques but can also be simplified for younger children. The results are stunning!
Read more
#6 – Easter Lamb / education.com
They call it an Easter activity, but we'd like to think there's never a wrong time to be artsy with food. In this craft you make a lamb and decorate it with popcorn for wool. It's fun as well as funny and the best part is you get to snack on delicious popcorn… what could you possibly want more in life?
Read more
#5 – Water Balloon Painting: Outdoor Summer Art Activity / Lasso the Moon
This art project has got summer joy written all over it (well, painted all over it anyway.) It's very physical which is great because you get to be creative and spend some energy outdoors. The result, as you can see in the pictures, is a unique abstract painting fit for a Modern art gallery.
Read more
#4 – Bubble Wrap Paint and Print / Popsugar
Another one for the 'unusual materials' category. Use bubble wrap, cut into different shapes and sizes, and colorful paint – and you've got yourself a print set. The result is actually quite striking. If you've got older kids that can do more complex projects, maybe even try this on fabric to make their own bedsheets (needs special paint obviously), or create one-of-a-kind birthday cards.
Read more
#3 – Silly Character Drawing Game / Spoonful
Here at TuTiTu we like this project because it makes drawing into a fun and potentially hilarious group activity. Each person adds one part to the mix without knowing exactly what the others have drawn. You get to make something together and be creative as you can be.
Read more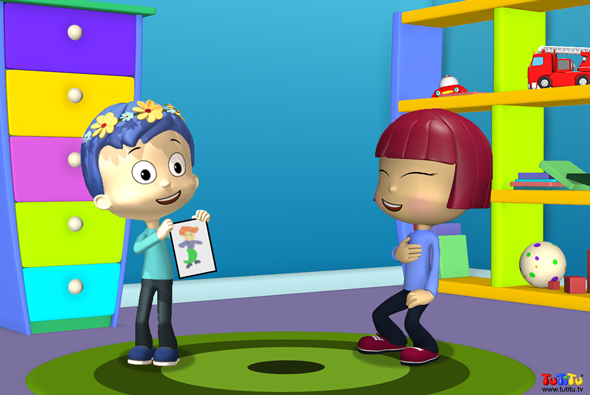 #2 – Blob Monsters / Activity Village
And now for a spooky one… Does your kid love monsters? If so, they're going to go crazy for this craft idea. You can create adorable (or scary, if you want to!) monsters from color blobs by adding googly eyes, facial expressions and more. It's a very silly project, but that's what makes it so cool.
Read more
#1 – Body Tracing and Painting on a Rainy Day / The Artful Parent
Of all the lovely and original projects on the list, this one is a clear winner for first place. It's a great combination of creativity in color, interesting physical sensation and large-scale art. Even better – it's also about working on the child's sense of self, both in a physical way and as an expression of their inner-me.
Read more
Got any more recommendations for fun arts and crafts projects? Share them in the comments!