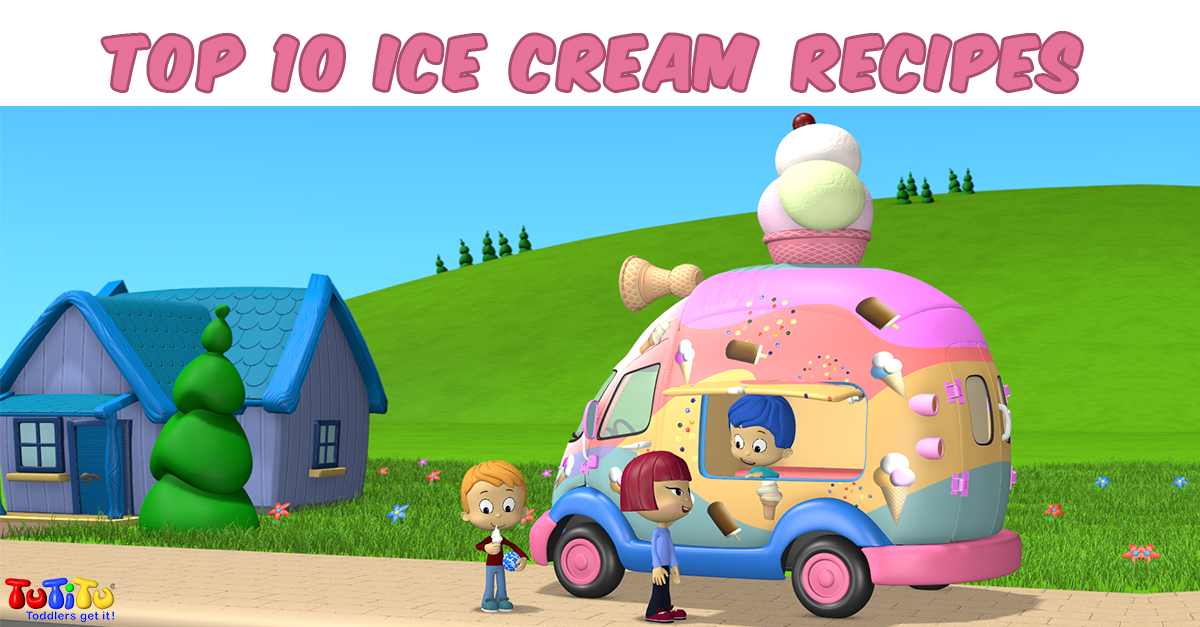 How are you enjoying your summer, TuTiTu fans? Are you going on vacations, spending time outside, going to the beach? There's always so many fun things to do when it's warm out, but one of our favorite things about summer is of course ice cream. It's so delicious and we spend all winter waiting for it to come back to our lives!
Good ice cream parlors and gelaterias are not too hard to find these days but sometimes you just need a good home-made ice cream to make your day that much better. If you love making ice cream by yourself but haven't found the perfect recipe yet, we're here to help! Here are our top 10 best ice cream recipes from around the web. Try them – enjoy them – and let us know which one you liked best!
#10 Strawberry ice cream
Always start with the basics: here is Martha Stewart's recipe for a delicious and rich strawberry ice cream. It's quick to make and it's one of the most popular tastes around the world – your kids will love it.
#9 Cherry-chocolate ice cream
Another neat little recipe that's sure to grab attention is The Food Network's cherry-chocolate ice cream. It's worth the work!
#8 No-cook peach ice cream
If you're hankering for some peachy cream but don't want to do the cooking, My Recipes' idea might be just the thing for you. It uses evaporated milk and sweetened condensed milk rather than a custard base: what an idea!
#7 Ice cream base
Pulling out the big guns now – this New York Times recipe is titled "The Only Ice Cream Recipe You'll Ever Need." That's a hell of a promise!
#6 Vanilla ice cream
Another promising title, this time from BBC Good Food: "Ultimate Vanilla Ice Cream." It's simple and yet excellent. This recipe will get you a smooth and tasty result, guaranteed.
#5 Raspberry cheesecake ice cream
Now that we're in the top 5 it's time to get a little more sophisticated with flavors. To start us off here's Country Living's recipe for a raspberry cheesecake ice cream to die for.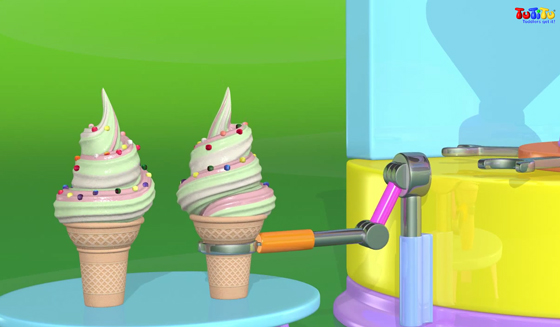 #4 Chocolate fudge sundae
Another brilliant classic – big favorite among the children – is the sundae. Try this recipe for a chocolate fudge sundae from Taste.com and you'll have a great party on your hands!
#3 Vegan peanut butter & chocolate chip ice cream
Fear not, vegans and healthy-living fans, we've got a treat for you too! Saveur's recipe uses cashew milk to make this dish into a creamy, amazing dessert your whole family will thank you for.
#2 Dulce de leche ice cream
Dulce de leche might just be one of our favorite flavors of all time, and Crazy for Crust's recipe is super easy and fun, and the results are amazing.
#1 Salted caramel ice cream
With all due respect to the classics, there's no question that salted caramel is the BEST ice cream ever (go ahead and make your case for other flavors in the comments – you might convince us!). Real Simple brings you a terrific recipe for all your sweet-and-savory needs.
Which is your favorite flavor?
Tell us in the comments and SHARE the article with your ice-cream loving friends!