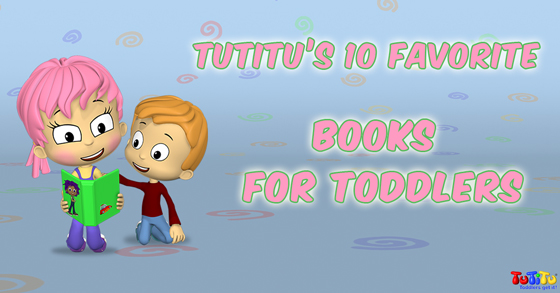 School is back and, we should hope, so is reading! There's nothing like a fun children's book to bring families closer. Books can help teach the kids about a whole lot of things, from abilities like reading, telling time and numbers to using their imagination and empathy towards the characters in the book.
To celebrate the school year resuming, here are TuTiTu's 10 best books for toddlers of various ages and reading stages. They're sorted by category but are in no particular order… Add more favorites in the comments! Enjoy!!
The Classics
(1) The Very Hungry Caterpillar / Eric Carle It's an all-time favorite across generations and that's no surprise. It's an adorable tale of food that actively involves the readers, and the young ones love it.
(2) Green Eggs and Ham / Dr Seuss A truly irresistible classic. Even for those who can't read it themselves yet, it's still so much fun to chime along to as the adults read. And it opens up a whole new world of amazing Dr Seuss books too.
(3) Guess How Much I Love You / Sam McBratney What an amazing one, right? This is one of the most heartwarming, touching books ever – if you're planning to read it with your kid be ready for a hug session after!
Books for learning the ABC
(4) ABCs / Charley Harper This one is perfect for art and design lovers. It has very clean, well made illustrations for each letter by modern artist Charley Harper, and each page brings with it a whole new and exciting image. It's for child and grown-up enjoyment alike.
(5) Eating the Alphabet / Lois Ehlert This book, as the name implies, is all about food (and particularly about fruits and veggies.) Every letter gets its own page with 2-4 wonderful drawings of planty foods that start with that letter. So it's at least two type of educational!
(6) Dr Seuss's ABC / Dr Seuss This is the only author on the list that got a double entry, and we're sure you can all agree it's well-deserved. As Amazon put it, this book is "arguably the most entertaining alphabet book ever written" and really, what more could you ask for?
Books for learning numbers
(7) How Do Dinosaurs Count to Ten? / Jane Yolen and Mark Teague For everything in life there's the regular way to learn it… and the dinosaur way. Part of the wonderfully imaginative 'How Do Dinosaurs' series, this installment is all about counting. And it's grrrrreat!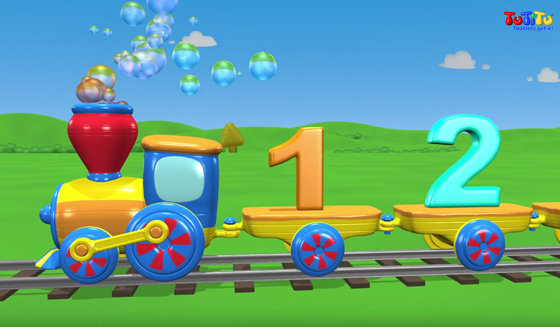 (8) Russell the Sheep / Rob Scotton This one is also on its way to becoming a classic by now. Russell the sheep can't sleep, and his journey will entertain kids immensely. Some huge huge numbers here which is fun too. Can you guess the plot ending? 
(9) One, Two, Three! / Sandra Boynton With this book you get not only numbers, rhymes and adorable illustrations but even recommendations – did you know that three is nice for having tea, but four is when you want to explore?!
One more classic for the road…
(10) The Please and Thank You Book / Richard Scarry Well we couldn't just not mention Richard Scarry on a top favorite children's books list now could we? These gorgeous and nostalgic illustrations will teach your children how to be polite and thoughtful, and will make you all very happy.
Which was your favorite children's book growing up? And which is your younger ones' favorite?
Tell us in the comments and SHARE this list on Facebook!